News Story
April 27, 2018
Jeannette K. Watson Fellows Selected as New York City Urban Fellows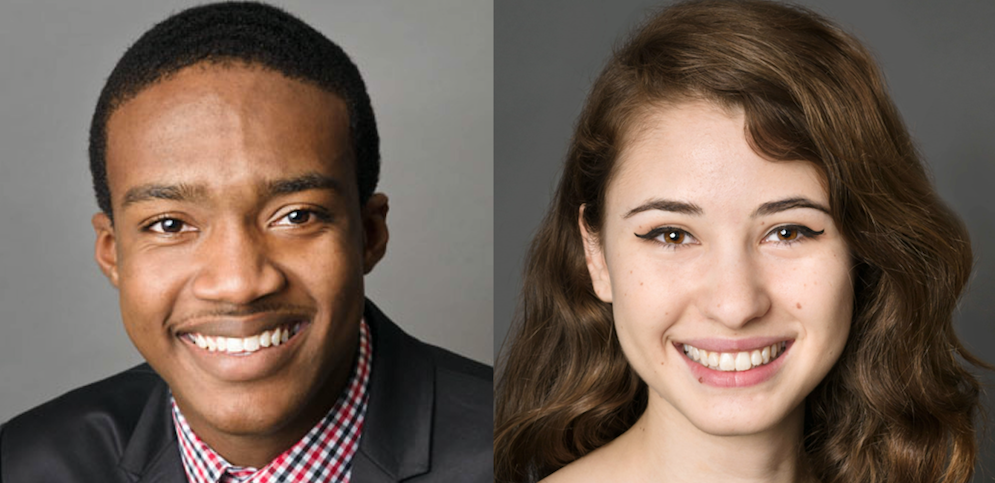 Jeannette K. Watson Fellows Kadeem Robinson and Nicole Krishtul will continue their Watson journey with the support of the highly selective New York City Urban Fellows Program. 
As part of the application to the Urban Fellows program, Kadeem and Nicole submitted policy proposals that demonstrated their passion for city government and public service. Nicole's proposal focused on citizen democracy, while Kadeem's aimed to ensure equal protections under the law. Both proposals qualified the fellows to move on in the selection process and ultimately win this prestigious award.  Before beginning their terms as Urban Fellows, Nicole will be finishing her third Watson summer with the 100 Resilient Cities team in Melbourne, Australia, and Kadeem will complete a nine-month international teaching scholarship at the University of Nottingham in Ningbo, China. Through the Urban Fellows program, Nicole and Kadeem will each join a New York City government agency suited to their interests where they will have the opportunity to work with current decision makers and assist in the implementation of public policy.
Every year since 1969, 25 New York City Urban Fellows are chosen to expose fellows to public and private sector leaders and engage in hands-on public policy.
Learn more about the New York City Urban Fellowship.

Media Inquiries
For more information about Watson or our work, please contact us.