Staff & Board
Staff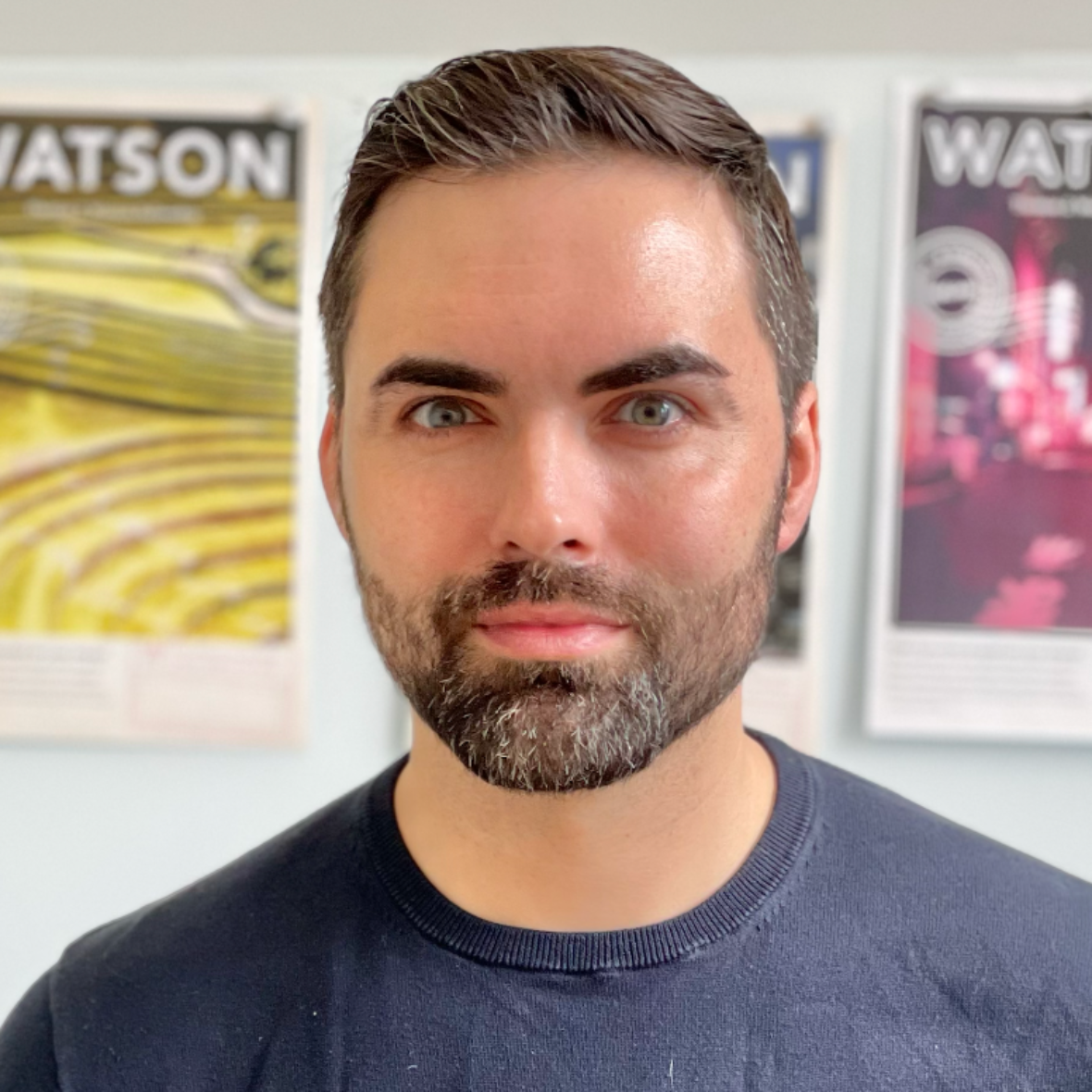 Zach Bubolo
Direc­tor of Operations
At Watson, Zach leads marketing and communication campaigns, develops technology solutions, and creates interactive online tools. Zach supports the Watson Fellows as a mentor, workshop facilitator, and summer journal reader. With 15 years of experience working in the higher education, non-profit, and entertainment industries, he has been invited to speak on his work at Dreamforce, Harvard University, New York University, Boston College, and The New School.

Before Watson, Zach produced commercials, films, and podcasts with New York Picture Company. Zach has sat on the board of the Harvard A.R.T. Alumni Association, and was a Cornell Johnson Emerging Markets Institute Fellow. His EMI work focused on international social impact and community resilience in emerging economies. He joined the Foundation in 2012.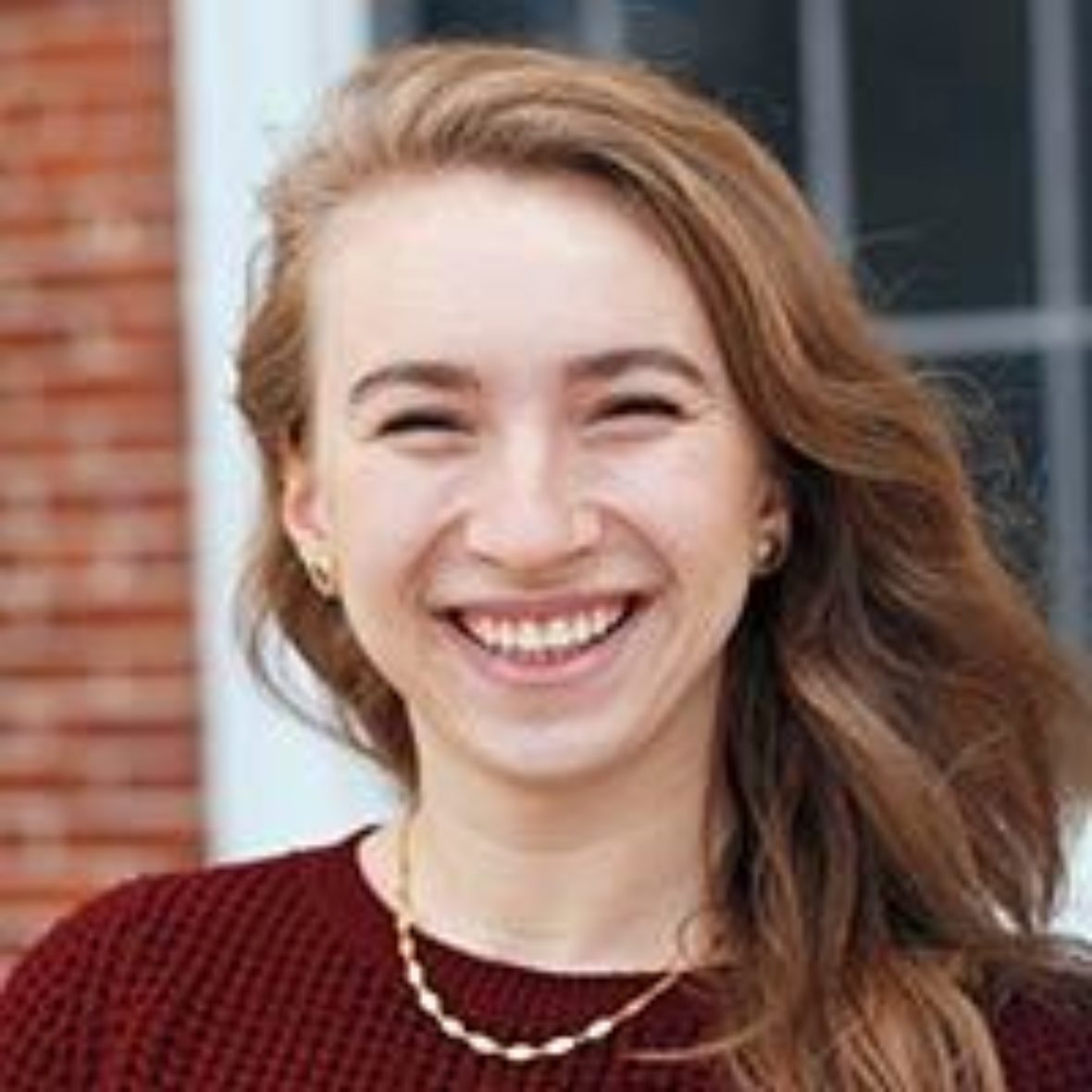 Sasha Burshteyn
Pro­gram Man­ag­er and Oper­a­tions Coordinator
At Watson, Sasha manages the foundation's technology and communication systems, and works with fellows as a journal reader and workshop speaker. Sasha began her Watson journey as a fellow in 2016. She spent her fellowship year talking with people about social upheaval in Ireland, South Africa, India, Georgia, and Guatemala.

After her Watson Fellowship, she co-led a reporting project in Ukraine funded by National Geographic, was a Goldwater Fellow in Poetry and received her MFA at New York University, and was a recipient of the 92Y Discovery Prize. Sasha began working for the foundation in 2017.
In her free time, Sasha enjoys sampling all the khachapuri that can be found in Brooklyn and writing her upcoming poetry manuscript.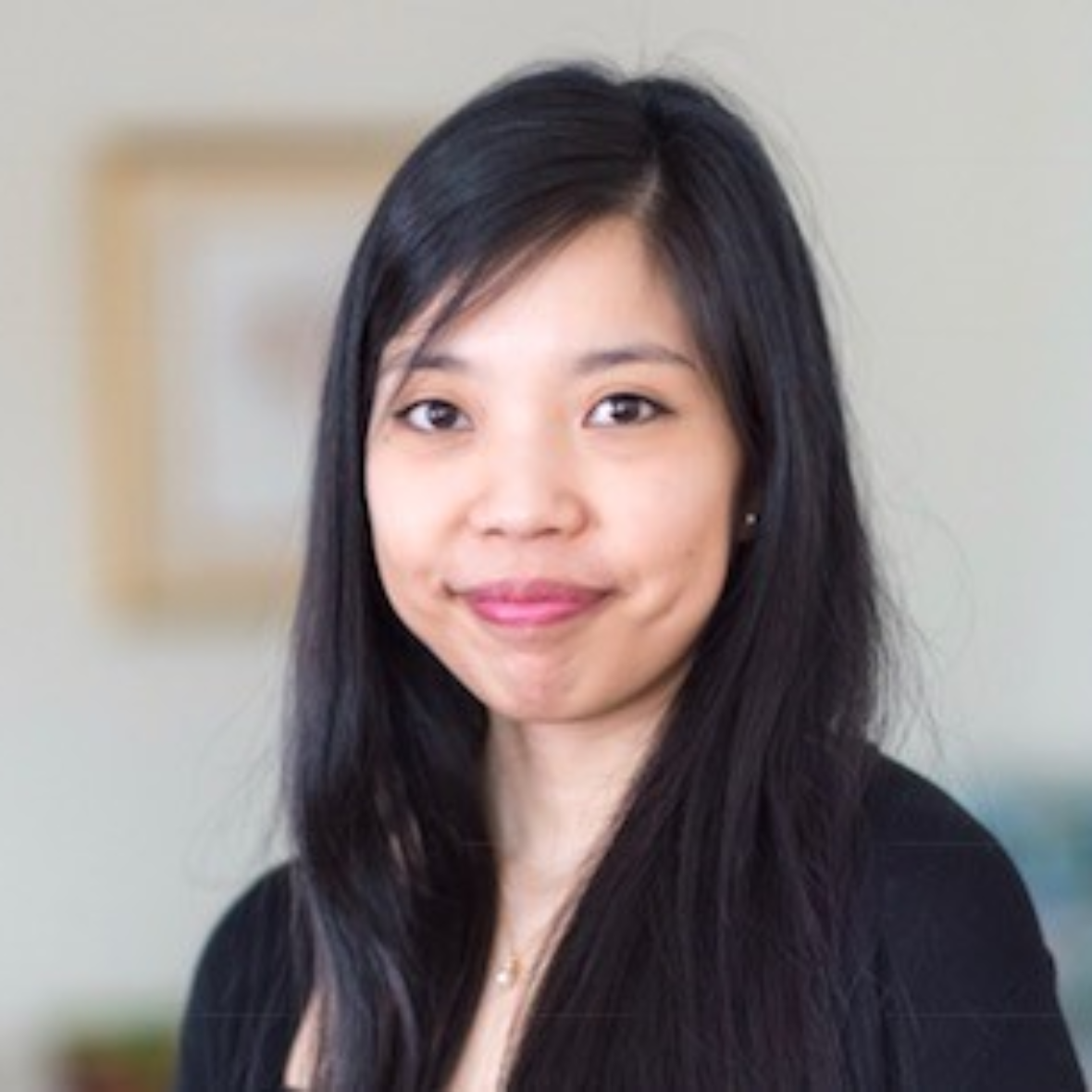 Grace Choi
Pro­gram Manager
At Watson, Grace supports the Jeannette K. and Thomas J. Watson Fellowships from planning through program delivery. Previously, she worked with a wide range of nonprofit organizations including 12+ and America Needs You where she provided academic support, career guidance, college advisement, and professional development for hundreds of students. Her dedication to investing in students' growth as they explore new opportunities led her to Watson.
Grace earned her undergraduate degree from Syracuse University and spent a year studying abroad in Chile and Spain. She holds an M.A. from The Fletcher School of Law and Diplomacy at Tuft's University. In her free time, she enjoys exploring New Jersey's parks and trails, reading, and cooking.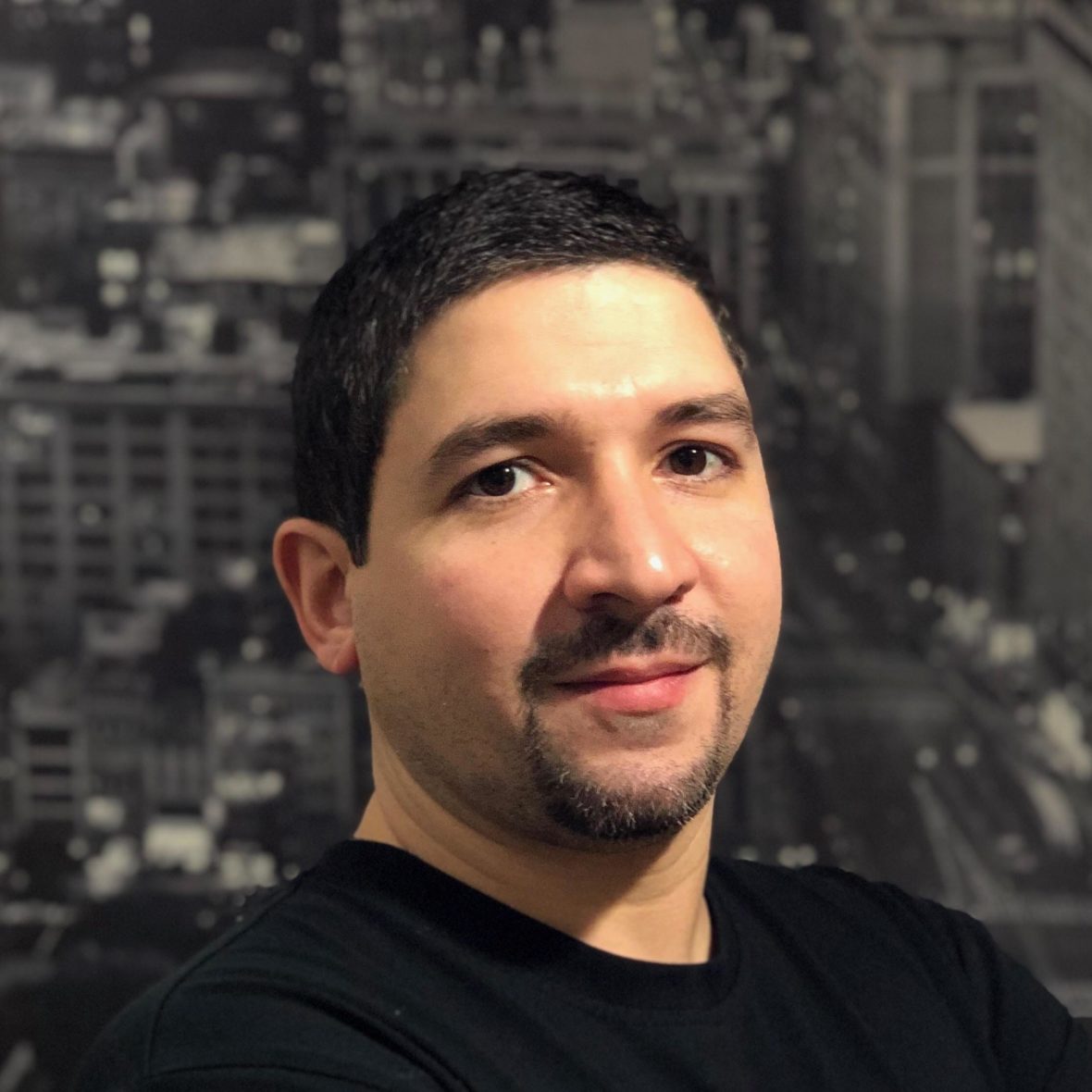 Chris Hernandez
Infor­ma­tion Sys­tems Manager
Chris has over 20 years of experience building complex IT environments, including the design, implementation and maintenance of datacenter and enterprise infrastructure architecture. Chris began his work with Watson in 2000 and brings a range of business and education IT management experience with him from his work with the Social Science Research Center (SSRC), Time Warner Cable and The New School.
A native New Yorker, when Chris is not implementing the next hardware or software innovation, you can find him playing with his kids or brewing his next generation of wine or spirits.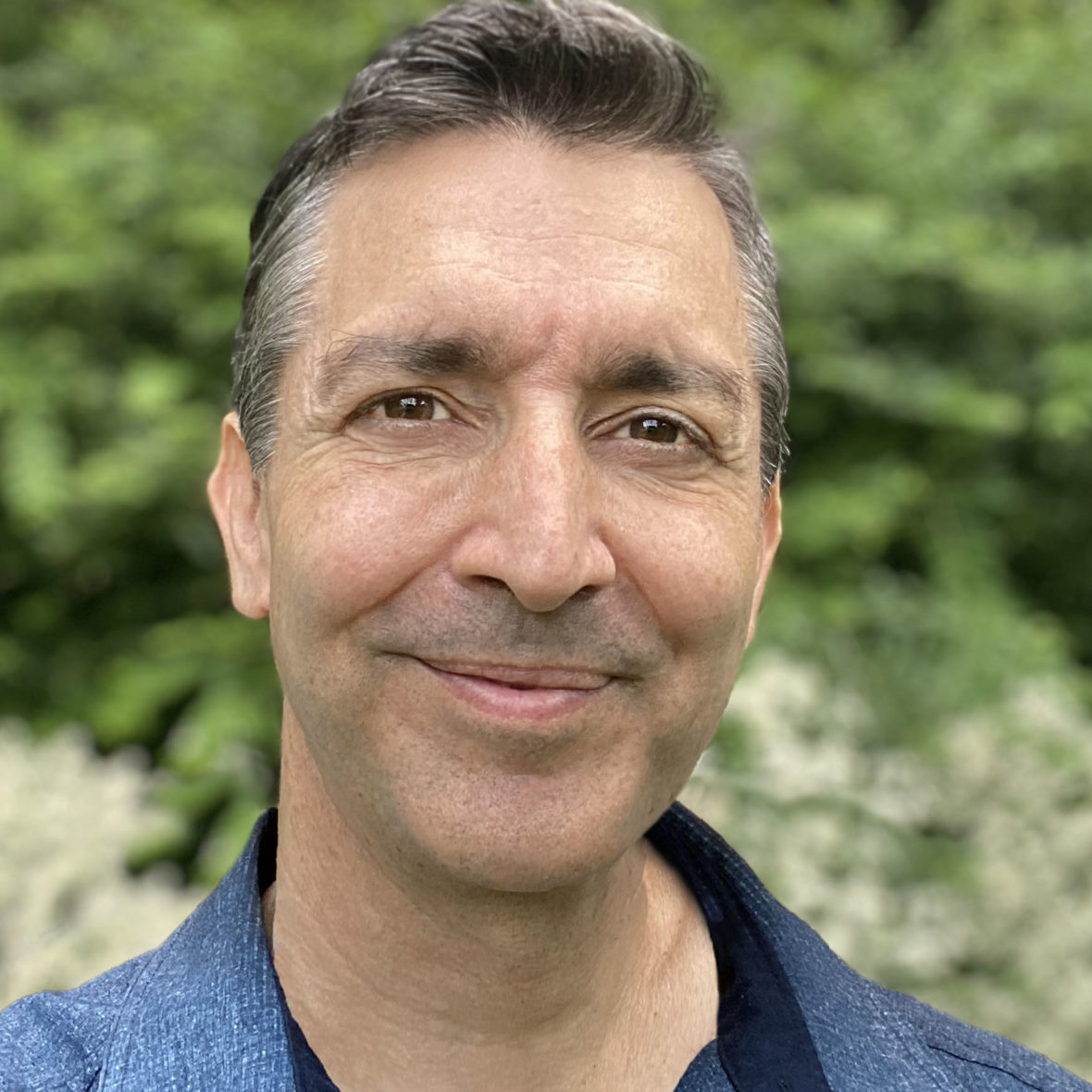 Chris Kasabach
Exec­u­tive Direc­tor, Board Member
Chris's time in Africa and South America as a Watson Fellow expanded his view of the design field and bridged his interests in the arts, education and technology. Over the last 25 years he has developed thought-leading non-profits, for-profits and international projects in community development, education, connected healthcare, wearable computing and the arts. His work has been featured in the Smithsonian Design Museum and received two gold international design excellence awards (IDEA). Chris has led courses at the undergraduate and graduate levels in Carnegie Mellon's school of design and engineering. He has been an invited speaker, moderator or panelist at the AIGA Leadership Summit, Harvard Kennedy School, National Science Foundation, Research Conference on Diversity and Inclusion (CUNY), SXSW, UCLA School of Medicine, the UNDP, and many other institutions in Africa, Asia, Europe and North America.
At Watson, Chris is responsible for the strategy, team and programs, and deeply values his time supporting students as they cross disciplines and borders to develop their best selves. Chris is a Harvard Kennedy School Littauer Fellow and founding trustee of Winterhouse Institute, a council of national design educators. He and his wife, Vanessa, have two ten-year olds who provide continuous education -- and motion.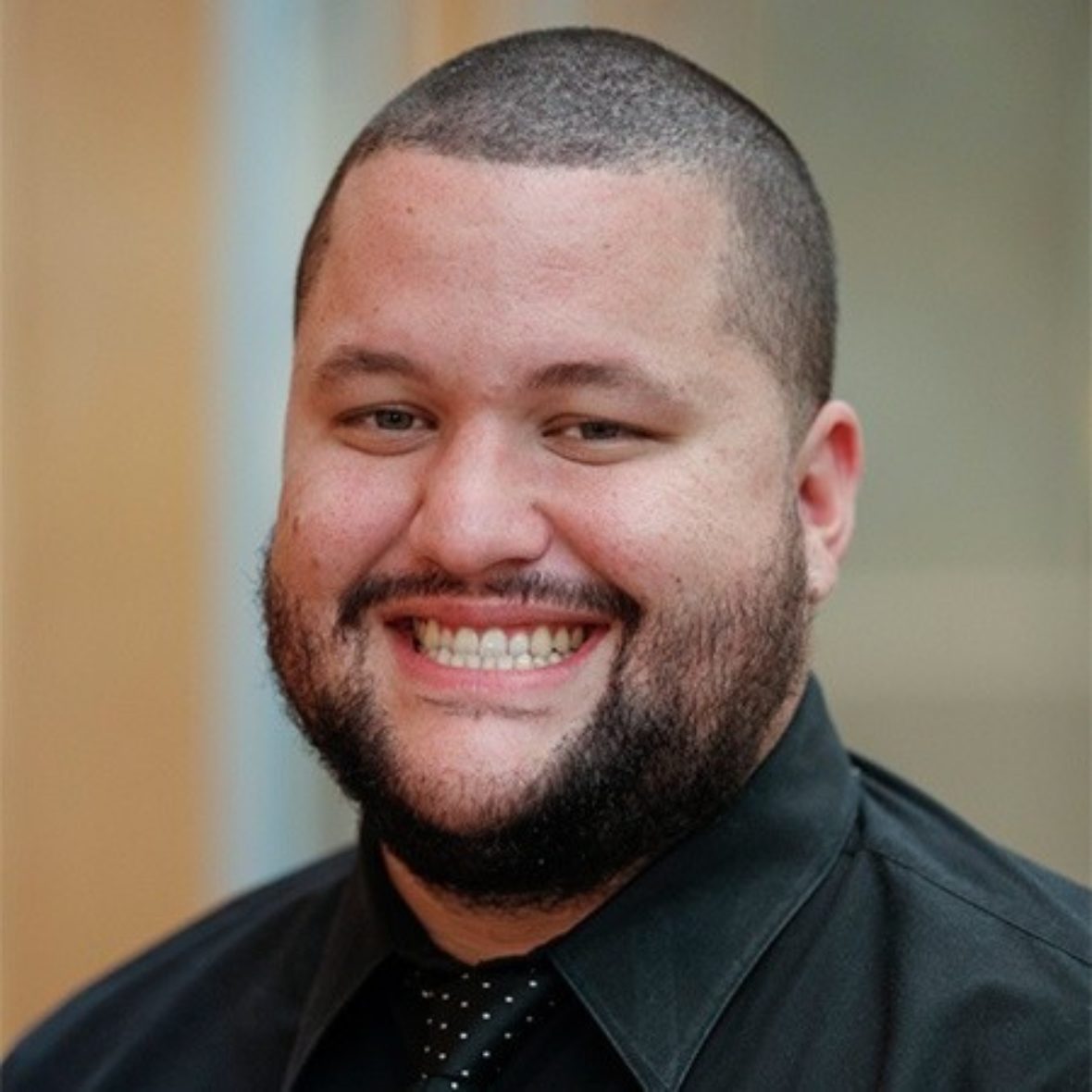 Carlo Lindo
Pro­gram Manager
At Watson, Carlo supports the Jeannette K. Watson Fellows as they navigate their three-year fellowship experience through mentorship, workshop facilitation, and professional development guidance. Previously, he worked for Brooklyn Navy Yard Development Corporation as their Director of College and Career Readiness, Cornell University as an Advising Dean, and Posse Foundation as a Senior Trainer.
Carlo earned his undergraduate degree from Babson College in Accounting, where he was a Posse Scholar, RA, member of Black Student Union and a rugby player.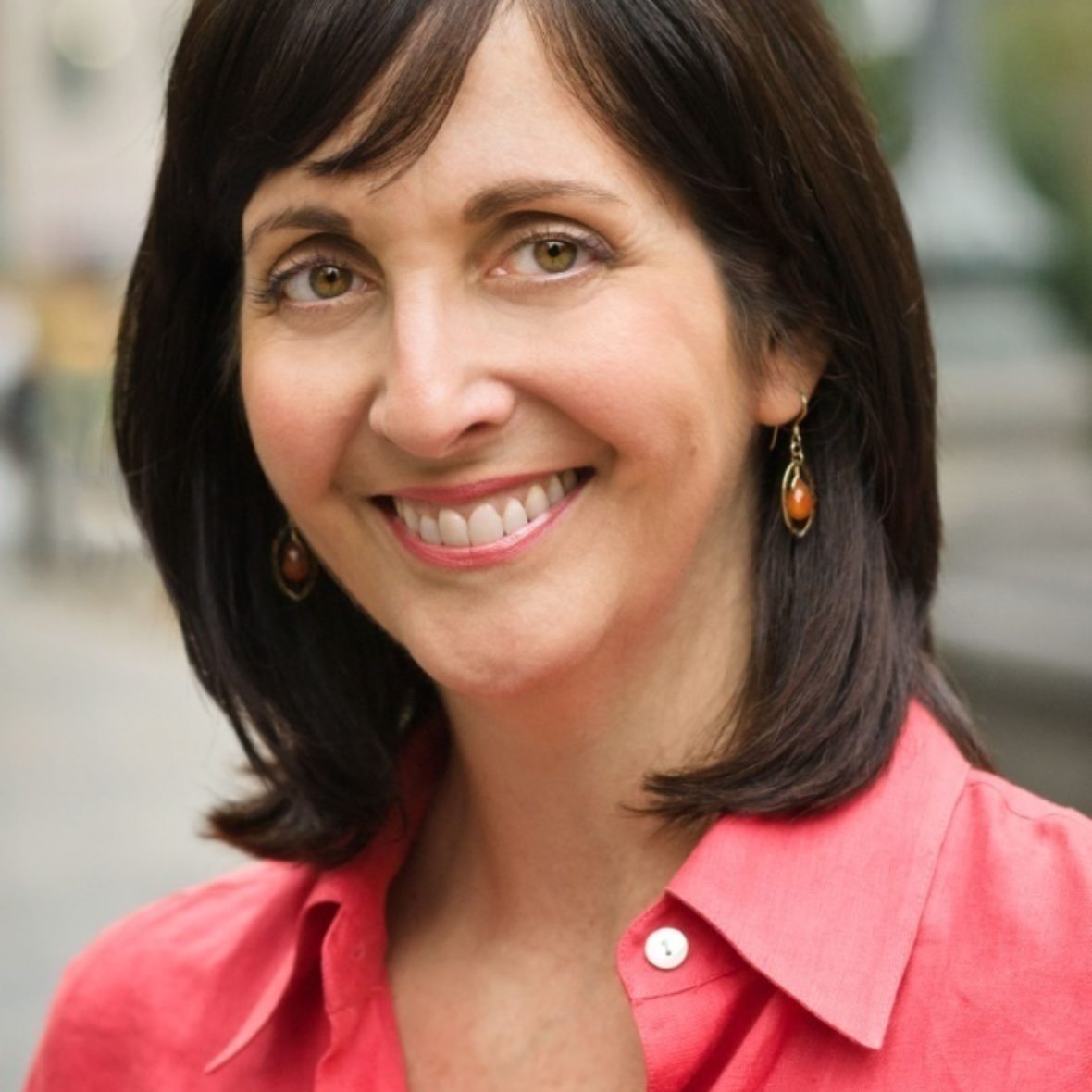 Sara Nolfo
Direc­tor, Jean­nette K. Wat­son Program
Sara found her passion for working with youth while volunteering at a new progressive high school on the Lower East Side of Manhattan. Having acquired extensive experience in the for-profit world of banking, publishing and executive recruitment, she joined the Posse Foundation, a leader in college access and leadership development. There she created innovative programming to support diverse groups of college students, helping them navigate not only career development but their pathway to being better leaders. She joins the Watson Foundation, eager to work with our fellows as they discover their place in the world and fulfill their potential.
Sara earned both her undergraduate degree in management and marketing, and her MBA at New York University. A native New Yorker, today she lives in Brooklyn spending her free time honing her culinary skills to the unpredictable delight of friends and family.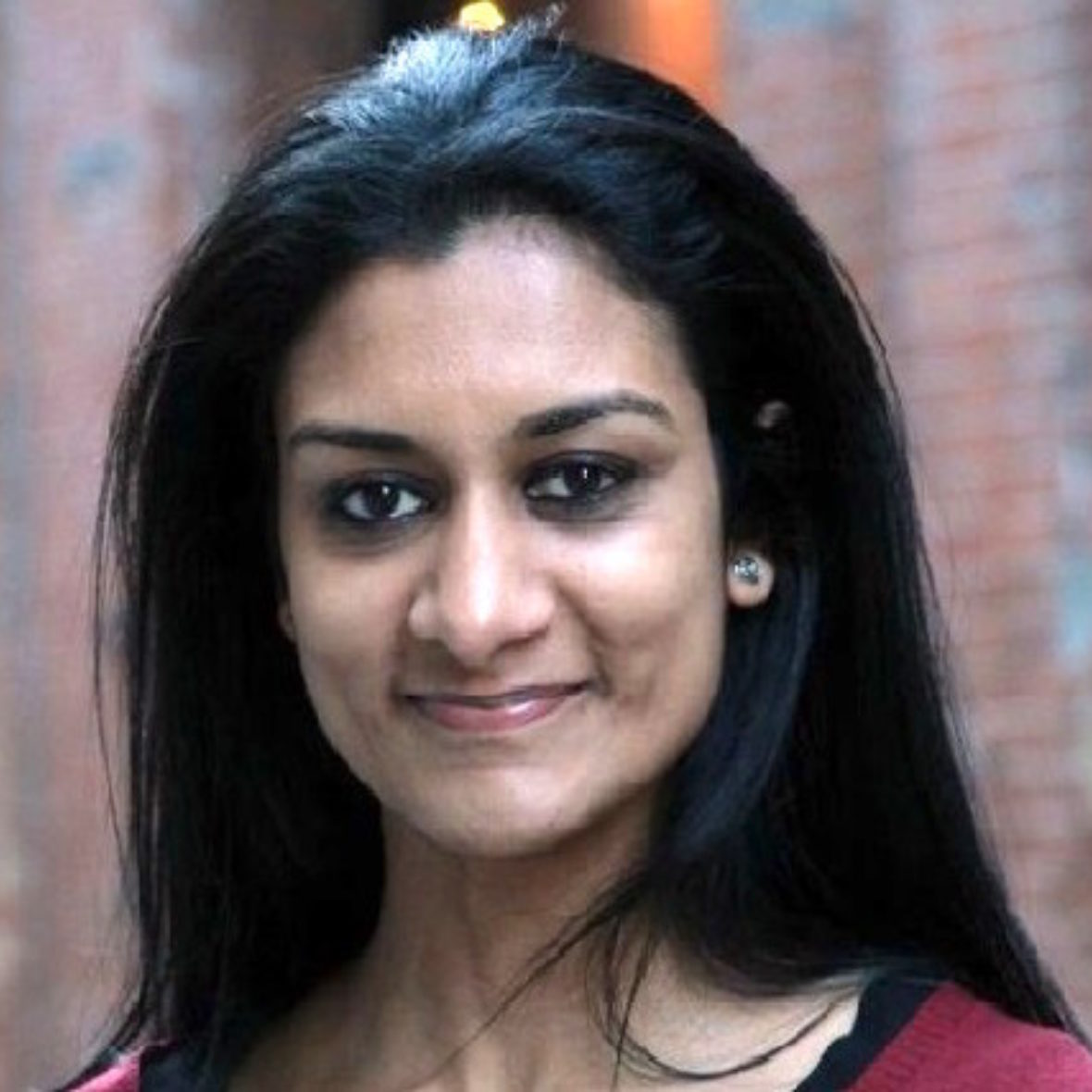 Sneha Subramanian
Asso­ciate Direc­tor, Thomas J. Wat­son Program
Sneha has been with the Watson Foundation since 2013 and is responsible for managing all programmatic aspects of the Thomas J. Watson Fellowship. Sneha began her career as an AmeriCorps VISTA with Jumpstart for Young Children in San Francisco. Prior to joining Watson, Sneha spent 5 years on the program team working with Let's Get Ready, a New York based college access non-profit.
Sneha currently volunteers as an English tutor for South Bronx United and volunteers for SAKHI for South Asian Women. In addition, she is heavily involved with the Alumni Association of the University of Redlands. Sneha holds a M.A in Educational Leadership, Politics and Advocacy from NYU. She is currently pursuing a Masters in Clinical Mental Health Counseling at Northwestern University

In her free time, Sneha enjoys reading, receiving stamps in her passport and the diverse culinary experiences New York City has to offer.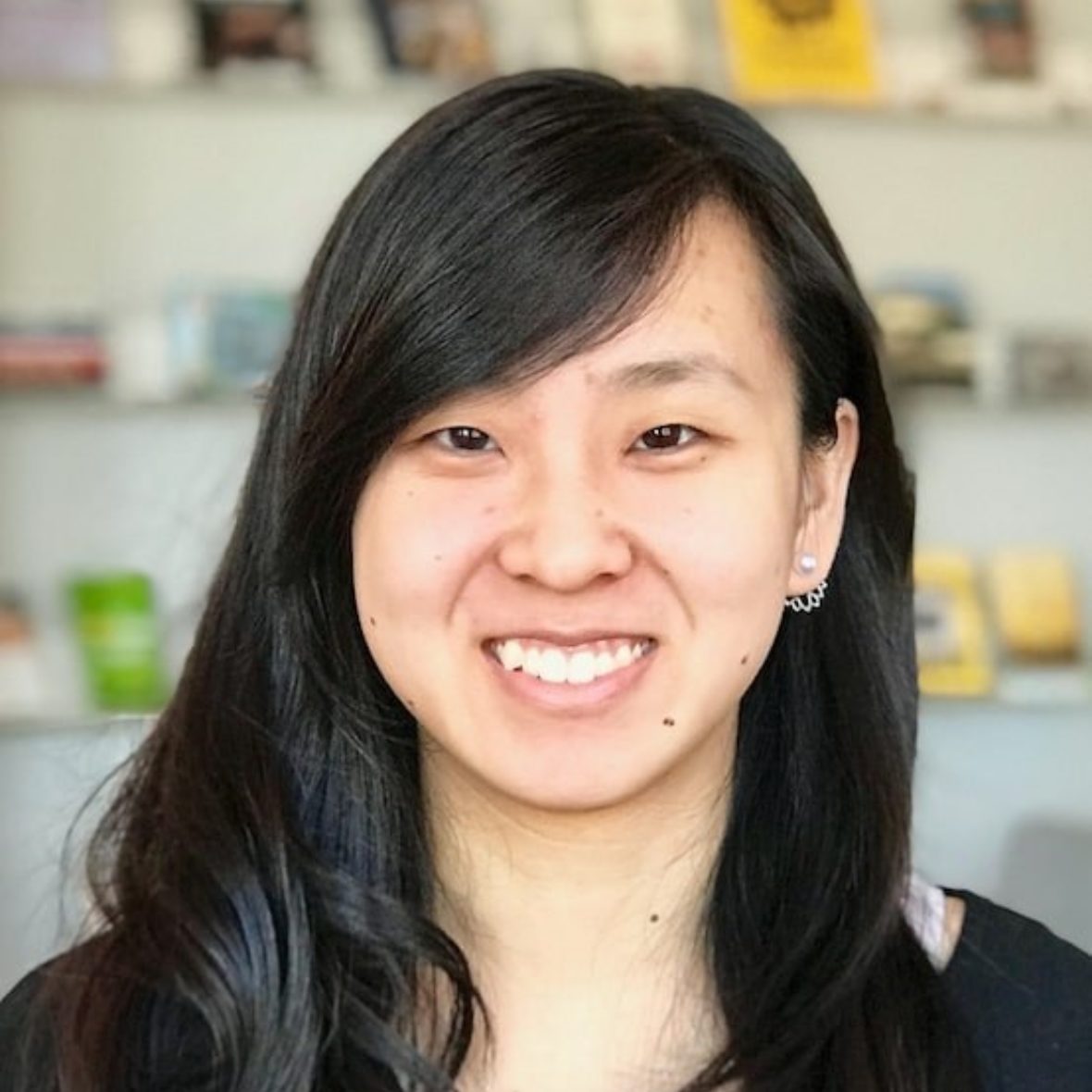 Erika Wang
Project Man­ag­er
Erika began at Watson as a Jeannette K. Watson Fellow in 2015. With her passion for urban sustainability policy and community-centered solutions, she interned at Gotham Gazette in New York covering City Council bills, 100 Resilient Cities in Los Angeles where she managed the working draft of the Los Angeles Resilience Strategy, and the World Resources Institute in Bengaluru, researching participatory planning processes in cities throughout India. Her evergreen dedication to her fellow fellows and enthusiasm for landing big ideas led her back to Watson, where as Project Manager she now manages new Foundation initiatives.
Erika can be found avidly keeping up with urban policy, parsing logic puzzles, cooking with friends and family, and hiking.

Board
John N. Irwin III
Mr. Irwin is co-founder and Managing Partner at The Brookside Group, a private equity and investment firm. He co-founded Brookside Mezzanine and helped start two private equity firms: Clearview Capital and Brookside Equity Partners. Mr. Irwin is also the CEO of Orchard Ultrasound Innovation LLC in Sunnyvale CA. Mr. Irwin and his partners started one of the leading semiconductor plastic encapsulant firms in 1980 and led one of the early privatizations in Eastern Europe in 1991. He serves as President of the Achelis and Bodman Foundation, the Vice Chair of the Fresh Air Fund, and a trustee of the Wildlife Conservation Society and the Whiting Foundation. Mr Irwin is Chairman of the Watson Foundation Board.
David E. McKinney
Mr. McKinney is president emeritus of the Watson Foundation Board. He has served as president of the IBM World Trade Americas/Far East Corporation and chairman of the board of the IBM World Trade Europe/Middle East/Africa Corporation. Following a 36-year career with IBM he assumed the presidency of the Metropolitan Museum of Art in 1999 serving six years. Mr. McKinney has served as a trustee of Brown University and a director of the New York Philharmonic. He is a longstanding trustee of Brown University's Watson Institute for International Studies and the Paul and Daisy Soros Fellowship.

Daniel L. Mosley
Mr. Mosley is a Partner at BDT & Company and serves on the firm's Executive Committee. Prior to joining BDT, Dan was a partner at Cravath, Swaine & Moore LLP and served as the Head of the Trusts and Estates Department. He is Chairman of the Board of Greenwich Hospital and on the boards of numerous New York City and regional non-profit boards including the Madison Square Boys & Girls Club, Inc., the William S. Paley Foundation, the Pinkerton Foundation and the Edward John Noble Foundation.
Jeanne C. Olivier
Ms. Olivier is a Partner at Shearman & Sterling LLC and former co-head of their Global Project Development & Finance Group. She has extensive experience in both international and domestic financings, privatizations and sovereign and corporate restructuring, primarily in Latin America. During the Latin American debt crisis, Ms. Olivier was actively involved in the restructuring of the sovereign debt of Argentina, Brazil and Panama. She currently serves as a Vice Chair of the Board of Administrators of Tulane University, the Chair of the Newcomb Foundation, the Secretary of the Board of Directors of the Foreign Policy Association, a Board member of Boy's Hope/Girl's Hope and is both a Watson Fellow and former Executive Director of the Thomas J. Watson Fellowship.
Fletcher Previn
Mr. Previn is Cisco's Senior Vice President & Chief Digital Officer. Before Cisco, he was IBM's Chief Information Officer. In his 15 years at IBM, he led a global team of over 12,000 employees who provided secure, global IT, for over 350,000 IBM employees worldwide. Under his leadership, IBM pioneered new ways of delivering IT across the world's largest network, established an agile culture of breaking down big problems into small ones, and embedded design into operations. Prior to joining IBM, he managed the Enterprise Systems Group at Walmart.com. Fletcher is a graduate of Connecticut College with a degree in Political Science.
Katherine Watson Shiatis
Ms. Watson Shiatis is an instructor and administrator at Bute House Preparatory School, an independent day school for girls in London, England. She is a Founding Leader and former Director of Stella & Dot UK, an entrepreneurial network that creates flexible business opportunities for women. A passionate educator Katherine taught at The Chapin School in New York and Thomas Edison Charter Academy in San Francisco. Katherine received her BA in Education and Theatre from Brown University and MA in Education from Mills College. She currently resides in London and sits on the Board for the Brown University Club of the UK.
Stuart H. Watson
Mr. Watson is the founder and CEO of zFlo, Inc. a medical device and software distribution company with offices in Boston and Westbrook, Maine. Mr. Watson is the Chairman of the National Wildlife Refuge Association, a member of the Brigham and Women's Cardiovascular Research council and a member of the Harvard School of Public Health's nutrition round table. He is a former Trustee of the Hotchkiss School and has also served on the corporation of the Massachusetts General Hospital.