News Story
May 21, 2018
Watson Fellows Receive International Awards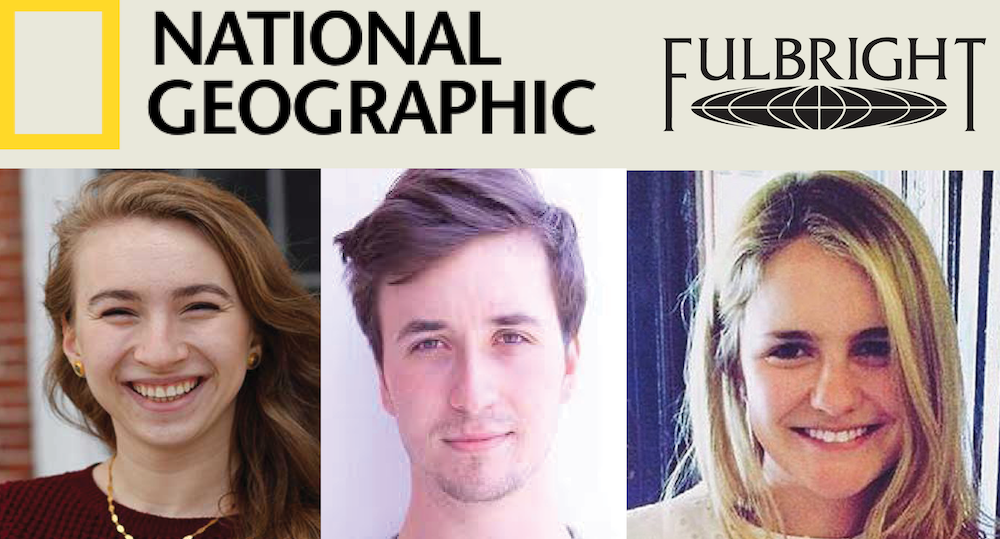 2017 Watson Fellows Ben Walker and Sasha Burshteyn were awarded the National Geographic's Early Career Grant to explore Ukraine's Seven Natural Wonders in order to understand how shifting ideas about national belonging alter conservation spaces. The Early Career grant offers individuals the ability to lead a project from conception through evaluation.
Ben and Sasha will be releasing a seven-episode podcast series to capture how Ukraine's Seven Natural Wonders relate to shifting markers of national identity and belonging with stories culled from ordinary Ukrainians like park rangers, activists, local residents, and tourists.
As a Watson Fellow, Ben produced a podcast exploring how people forced to migrate because of environmental upheaval understand "home". He traveled to communities in Kiribati, Fiji, India, South Africa, and Bolivia. During her Watson Fellowship, Sasha traveled to Northern Ireland, South Africa, India, Georgia, and Guatemala to examine how sweeping transitions are part of recent memory.
2016 Watson Fellow Isabella Banks will continue her Watson journey supported by a Fulbright Research Grant for the master's program in International Crimes, Conflict, and Criminology at Vrije Universiteit Amsterdam. For her Watson, Isabella pursued research on restorative justice in New Zealand, Australia, England, and South Africa as a participant observer in schools, prisons, and community organizations working to implement restorative practices.
Learn more about the National Geographic Early Career and Fulbright Study/Research Awards.
Media Inquiries
For more information about Watson or our work, please contact us.